Website updated: 1/26/2023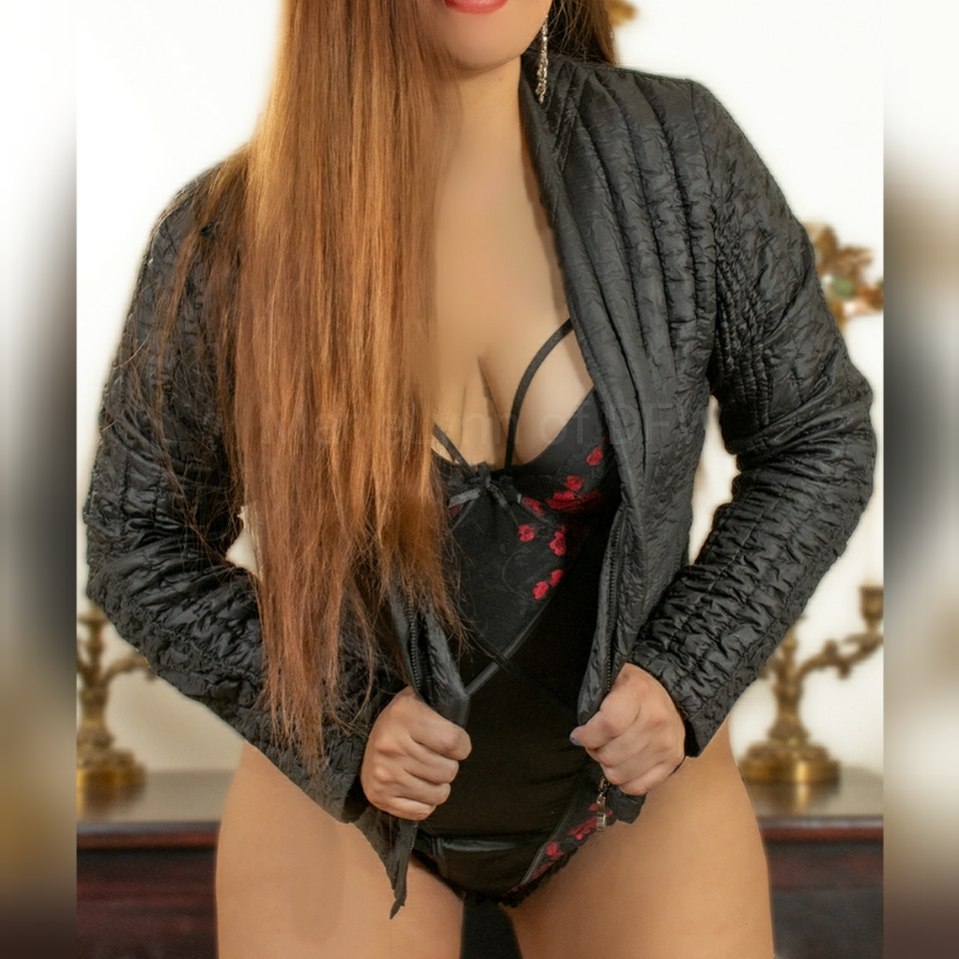 Seductive, charming, sexy, unique, beautiful, smart, easy-going, optimistic realist, genuine, Legend, Myth, MYSTERY.

MarieLynn is an all-natural friendly verified and established DFW Companion and DFW Escort, Hugging Consultant, and Dinner Date from the great state of Texas who stands at 5″3′, 38B-28-40, womanly curves, pretty brown eyes, long waist-length reddish-brown hair, naturally lightly tanned skin color, a sexy and round derriere, and a charming personality. Her soul outshines even the darkest corners of the earth.
MarieLynn has been known for her wonderful experiences and dates. She is very discreet and loves gents to be considerate and treat her like a lady. She loves dinner dates and nights on-the-town under the bright lights of Downtown Fort Worth or Dallas. You will find her sipping a couple of glasses of fine red merlot or a sultry Cabernet, and listening to various music genres on a relaxing cozy night, with scented candles all around her or out dancing with her famous Cowboy boots. She loves nature, steaks, cooking, solitude, singing, and reading true crime, biographies, science/space, and history books. She's not your typical female. She's not a materialistic individual who lives to look like the celebrities or one hit wonders you see on television. She's your hot and sexy neighbor next door who you find yourself glancing at over and over again. You know, the sexy Latina in tight blue jeans and a long-buttoned down white shirt and her cowboy boots? That's her. She's the risk that you will be glad you took. Life is short, so indulge, but indulge with a sultry, discreet woman!
When you ask any of the cowboys, outlaws, Texas oil men, Spanish vaqueros, Arabian gentlemen, and wayward husbands what they think of when they hear the name, "MARIELYNN", this is some of the things you will hear often…
PLEASE NOTE: *Names changed to protect identities
Cole W. remembers, "In late 2006, when this long-haired platinum blonde latina legend knocked on my hotel door and said "Hello, I'm MarieLynn, nice to meet you," I knew I was gonna be in for a long night. She has the most beautiful big brown eyes that stare deep into your soul. I never in my 45 years of living have ever seen a sexy bottom quite like hers! I'm sure many a gents can concur to that. She's gorgeous. What I loved about her was she was genuine. Her real personality came through and it was a breath of fresh air. It was feminine yet curiously playful. Seductive yet very subtle. MarieLynn and I have shared stories and experiences that we've had and every date with her is phenomenal. Yes, I am married and my wife and I live two separate lives. MarieLynn provides what I am missing and I have no regrets whatsoever. I'm proud to call her my friend and my date each time I am in town."
Another gent named William S. from out-of-state agrees, "Yeah buddy! I've known MarieLynn since the early days of ASPD, before ECCIE. We would sometimes meet up at the Socials. She was a hoot and easy-to-please, always up for a fun time, anytime and anywhere. I've never met anyone like her before. I'd leave my wife for her, but MarieLynn isn't hearing none of it. She loves the path she has chosen and it shows."
Thomas from England smiles as he speaks of MarieLynn, "The One and Only MarieLynn. Eat your wheaties gentlemen! So charming and so pretty. I've always loved how discreet she was… never showing her face, only her eyes and lips every now and then and sometimes simply showing that bloody fine specimen of a body. It is a masterpiece. Curvy and her breasts are a big handful. Okay, ok, I really should bloody stop, but gentlemen, go see MarieLynn! You will not regret it. I certainly have not. I will continue to date her when I get to the States for my business."
Amar B. smiles, "Wonderful woman. She has a pretty smile and pretty long hair. Very feminine and a curvy woman. Softest skin and a golden tanned glow to her skin. Very smart and conversations are intelligent. You can tell she has lived a worldly life and is experienced in more ways than one. She's not your usual Companion, she's a special Lady and I always look forward to seeing her. If only my wife was as adventurous as she was, haha!"
Elliott A. remembers a certain DFW Escort named "MarieLynn", "It all started when I did a Google search for DFW escorts and Dallas escorts. I was coming to town from New York to California and had a layover at the DFW Airport. My travel plans had been delayed tremendously and I would be in town for at the minimum two days. I was extremely frustrated so I contacted MarieLynn DFW to see if she had any availability for the next night. I was lucky. She had availability for a dinner date and private time after. I had read several exceptional reviews on ECCIE, and on Escort Ads and was thoroughly intrigued by everything she had to offer. I felt like we made an instant connection via email and so we agreed to meet the next evening. I took her out to one of her favorite steakhouses and we had a tremendous blast. I ordered us a bottle of Silver Oak. We were there for about 2 hours and then I had my limo take us back to my downtown hotel. She had brought a change of clothes and lingerie to model for me as I had requested.. she is an ABSOLUTE SUPERSTAR. A lovely Latina curvy companion. Let us say that we indulged ourselves and conversed in a variety of ways. She has the softest skin and her touch is out-of-this world. Gentlemen, when you book MarieLynn of DFW, be prepared for a once in a lifetime experience. She is OUTSTANDING! I can't wait to get back to see her. She's my ATF."
These are just some of the things MarieLynn's admirers have had to say as some of them have known her for 12-13 years. If you've had an encounter with her and would love to share your stories, feel free to email them to: marielynnofdfw@protonmail.ch
Also, her reviews are available upon request. If you know where to look, just do a quick search and you will find them.. *wink*.